Emergency Rent
Melonie (Marks, MS)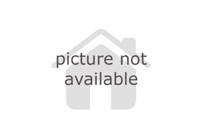 I have been struggling since March. I was working at a clinic makung descent money,so I decided to move out my parents house.However, everything was going well until one day out of nowhere they decided to close the clinic. I cant get unemployment. Im a single mother and things are getting really hard.
Created
: 2012-05-31
Need money by
:0000-00-00
Amount needed
:$375
Raised so far
: $
Ready to give?
Pledge amount:
$
Already a member?
If you are already a member, enter your login(email) and password below
Not a member? Register now
Registration is free and only takes one minute. Complete the form below and you're done!
Contributors to this fundraiser
Add this widget to your website or blog.
Help your users find help by adding this very cool widget to your website. Copy & Paste: